Welcome to the RiskBuster Business Plan Oasis
If you are interested in starting your own small business and need a business plan and are thinking of writing your own you have come to the right place. I have written two books on business planning for the do-It-Yourself novice entrepreneur, created series of webinars and developed the Online Business Planner's RoadMap. There are many reasons to write the business plan yourself:
To save money
To become the expert for your business
To become more self-confident in your idea
At the RiskBuster Business Plan Oasis you'll find free worksheets, The Shell™ a business plan template, the Biz4Caster, a financial forecasting spreadsheet tool, and video resources. One of our most popular tools at RiskBuster is the Business Planner's Online RoadMap. This is a virtual step-by-step guide to writing a business plan, that will take you from business idea to opening day. Please click on the tabs and explore the business planning resources. While you are going through the material, review it from the eyes of how you might use it to get closer to owning your very own business.
Ready to take the exciting leap into the world of small business? Get started now: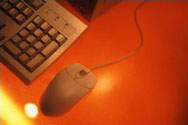 Each webinar leads you through creating a different section of your business plan. Made up of videos, worksheets and action items, you can watch whenever you want. We know you're busy and want to make it easy for you to fulfill your dream of owning your own business. If you're just starting the journey of business planning we recommended beginning with Jumpstart Your Business Plan.  Learn More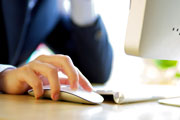 Business Planner's Online RoadMap
The Business Planner's RoadMap is an online step-by-step guide to writing your business plan. It guides you through the business planning process with video tutorials, worksheets, business plan examples, and FAQs. Each step includes a list of actions for you to complete to move your business plan forward. If you want to start a business and want to write your own business plan this is the fastest, easiest way to do it. Learn More