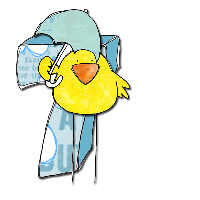 By Dan Boudreau
While Twitter paused to grapple with hacker issues last week, we experienced a rare interruption to our daily influx of new followers. They're back up this morning, but the incident was a gentle reminder of how integral Twitter has become to our marketing strategy in a very short time.
We are in business to facilitate practical business planning solutions for entrepreneurs. For this reason, we've opted to generate a steady diet of business planning tips for our followers. This and a few other tactics have enabled us to grow our list of followers to 2,300 with a reasonably limited effort.
If you're using Twitter as part of your marketing strategy, here are seven different ways to tweet that are guaranteed to help you populate your list with the right followers.
1. Offer Tips. As the intent is to attract followers who are interested in you, be sure to share tips that are relevant to your area of interest. My tips focus on making business planning easy, fast and fun. If you're marketing ferret-hair macramé products, offer tips on that equally gripping topic to assure that you attract a fanatical ferret-hair following.
2. Link to Useful Content. The 140 character tweet limit allows a perfect lead into articles that may be interesting or helpful to your followers. The content you link to can live at your website or at sites owned by others. Be sure to shorten lengthy URL's by running them through an application like http://bit.ly/.
3. Share Humour. Whatever you can fit into the 140 character limit – jokes, humourous quotes, links to funny stuff. Be sure to keep the humour appropriate to the audience you wish to keep following you.
4. Ask Questions. Looking for a solution to a problem or for information on a topic? You might be surprised at how helpful the Twitter community can be in pulling together answers.
5. Share Inspirational Quotes. As one who believes that the conscious mind cannot hold a negative thought while dwelling on a positive one, I am an easy target for tweeters who share positive, inspiring messages.
6. Comment on Other People's Tweets. This can include complimenting and offering genuine praise for others. By all means strike up a conversation with other tweeters, and be willing to share your email address if the chat blossoms into something beyond the confines of Twitter.
7. Recommend Others to Follow. When you use the @riskbuster in your tweet, your message will show up in my Twitter page. Recommend others by placing @ before their Twitter address; this automatically hyperlinks the address and enables readers to click on the link to check out the recommended person's Twitter page. If they like what they find there, they can easily click to follow that person.
For more ideas on how to tweet, I recommend you visit John Kremer's webpage at http://www.bookmarket.com/50WaystoTweet.htm. Interestingly, John began by naming the page "50 Ways to Tweet" and today it sits at 138 creative suggestions.
The final word on tweeting – mix it up. Perry Belcher, an Internet marketer with 104,000 Twitter followers, offers the following formula for the content of your tweets.
 30% tips that help people make their lives better
30% anything funny (jokes, funny quotes, etc.)
25% compliments and praise for others (includes RT)
10% information that keeps them informed
05% what you are doing
Happy tweeting!
Copyrighted Material. All Rights Reserved.