Fast-Track to Self-Employment BootCamp

Course Description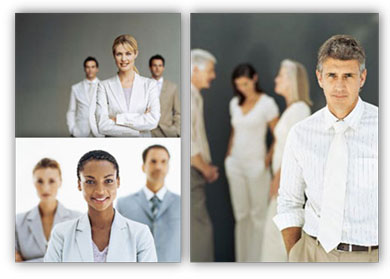 This workshop is designed to take individuals from working as employees to working as self- employed contractors and business owners. With the ever changing demands of the new economy many individuals are opting to direct and control their careers through self-employment. The course will assist in bridging to self-employment and fully understand what is necessary. The program will cover such topics as market research, understanding industries, identifying opportunities in learner-specific fields of interest, developing and describing a business concept, marketing for self-employed, navigating legal and regulatory requirements, assessing the competition, knowing what customers want, bookkeeping, accounting, taxation, social network marketing, business communications, and understanding labour markets.
Participants will leave the workshop with a basic understanding of what it means to own and operate a small business in the 21st century, how to start a small business, and how to get contracts and keep busy as an independent, self-employed contractor.
Upcoming Workshop Dates and Locations
There are currently no upcoming dates. If your organization is interested in booking a Fast-Track to Self-Employment BootCamp in your town please email us at info@riskbuster.com
Training Goals
At the end of this course, the participant will be able to:
Discover the differences between owning a business and being an employee.
Determine if a business idea is feasible.
Identify the key components and structure of business plans.
Use effective business writing and communications techniques.
Discuss small business legal and regulatory requirements and deadlines.
Locate sources of assistance and information for entrepreneurs.
Recognize and discuss sources of labour market information.
List and prioritize products and services.
Identify potential customers and competition.
Ease fear of financials and develop a 3-year forecast.
Review proposal formats and writing techniques.
Recognize affordable marketing methods, including printed media, the internet, websites, email, and social network marketing options.
Identify professional support, including bookkeeping, accounting and legal counsel.
Develop a strategy and action plan to transition to self-employment.
Research and write a business plan.
Who This Workshop Is For
Employment Counsellors
Technicians
Tradesmen
Professionals
Anyone transitioning from employment to self-employment
What Participants Can Expect
This workshop is learner-centered and designed for maximum participation and practice. Learners will fill their self-employment toolchest with tricks and techniques, and have opportunities to practice applying new information in a safe and fun learning environment.
The 60-hour workshop will be provided over a 6 to 8-week period and will include:
Classroom Time
18 hours (3 days)
Instructor led in-class time with the facilitator
Individual Guided Research
37 Hours
Individual guided research, business planning and set-up time.
Remote Live Q&A Discussion/Coaching Sessions via teleseminar
4 – 1 Hour Teleseminars
After attending the workshops and starting your through your individual guided research you will have an opportunity to ask questions and discuss successes, speedbumps and any other issues you have encountered.
If for any reason, you are unable to attend any of the 1-hour teleseminars, you will be provided a link to a recording of the phone call so you can listen on your own time.
Individual One-on-One Business Coaching Time
1 hour per participant individual one-on-one business coaching time.
Unlimited Access to the RiskBuster Business Plan Oasis Membership Website.

Each participant receives a membership and access to the Online Business Planner's RoadMap

Each participant will get the following workshop materials:
A BootCamp reference binder loaded with business planning and start-up resources
1 copy of RiskBuster by Dan Boudreau
1 copy of Business Planner's RoadMap by Dan Boudreau
Unlimited Membership to the online RiskBuster Business Plan Oasis
Information on bidding on government procurement opportunities
Access to a workshop participant's forum in which to network with other learners, share information and get answers to questions
What Participants Will Need
A business idea and a desire to operate as a self-employed contractor.
A PC or Mac with functional word-processing and spreadsheet applications.
Basic computer and word-processing skills
Costs & Class Size
Workshop Fee:                       $1,000.00 per participant.
Workshop Materials:               $114.00 per participant.
Total Cost (including taxes):  $1,239.70
Maximum Per Class:             16
Facilitator
This BootCamp will be facilitated by Dan Boudreau, President & CEO, Macrolink Action Plans Inc.
What People Are Saying:
"I have been lucky enough to receive Dan's guidance in putting together my business plan and I have to say, I don't believe I could have done it without his "Business Planner's Roadmap". He has developed a tremendously helpful tool. It seems he has thought of everything with examples and clear direction – it definitely is a roadmap that makes the somewhat overwhelming task of putting together a business plan, much easier. Not only that, but his patience and help during and after his workshops were second to none, he would get back to me right away and went above and beyond to help me accomplish a well put together business plan."

 Bonnie Quiring, Owner -Lifestyle Solutions Personal Assistant Services
"Before experiencing the RiskBuster materials, I thought I knew my business model fairly well, but after following the step by step roadmap designed by Dan's years of experience, I had a much greater level of understanding about my vision, my company and the direction I am taking it.  Dan Boudreau has put together an incredible product.  The RiskBuster series provides exceptional user friendly tools packed with valuable information that offer real life application.  I highly recommend the RiskBuster products to anyone starting a business or growing an existing one.  These resources are for serious entrepreneurs."

David V. Wahlund, President -Manifest Success Projects Inc.


For more information contact Macrolink Action Plans Inc toll-free at 1-877-612-9161