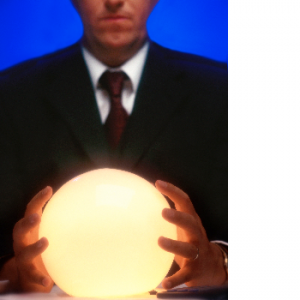 There's no doubt that forecasting or attempting to predict the future in any way, is considered by many to be a mild form of insanity.
Forecasting is one area of business planning that entrepreneurs tend to resist. There are many reasons for this.
Beyond spending, many people simply don't like to deal with money matters.

Unless you've previously owned a business, the entire business financial arena tends to be a vast, spooky mystery.

Those who have weathered a financial black eye in their personal lives are inclined to be apprehensive about tackling the management of business finances.
Many people assume that forecasting is the same as accounting, and that it should be left to highly skilled professionals, such as bankers, accountants and MBA's. And yet, the process of forecasting is sure to be a healthy learning experience for owners and anyone thinking about starting a business.
To dispel myths and misguided fears about forecasting, it is helpful to clarify what it is… and what it isn't. One way to do this is to identify the ways that forecasting differs from accounting.
Forecasting is an educated guess at future scenarios, while accounting is a detailed compilation of past transactions.

Forecasting takes place prior to a period of business, while accounting happens after commerce is done.

Forecasting provides an approximate picture of the future, while accounting shows an accurate record of business past.

Forecasting is built upon safe assumptions and conservative estimates, while accounting is built upon precise records and receipts.

Forecasting is usually best done by the small business owner, while accounting should almost always be entrusted to an accountant.
The truth is, most entrepreneurs have no crystal ball skills whatsoever, and most will never be accountants. Any yet, small business owners need to have a certain level of confidence in the future of their enterprises. A rationally constructed forecast can give you the confidence needed to move forward, while arming you with the information necessary to weather upcoming threats.
As surely as the business owner must pay taxes, he or she should take on the responsibility of forecasting. You can hire someone to foretell your future and you can certainly turn your business records over to an accountant for compilation, but at the end of each year it is the business owner who pays for any mistakes made and who reaps the rewards when things go right.
While attempting to predict the future might seem a bit crazy, the real insanity is trying to run a business without the benefits of forecasting.