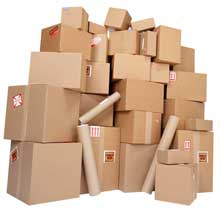 Once an entrepreneur makes a success of one business, there's a dangerous tendency to think he can duplicate his efforts in another business, and then another, and another. Spreading yourself and your resources over a number of ventures can impair your ability to deal with financial and other challenges. Aside from stretching finances, getting pulled in too many directions can deplete a business owner's time and energy, making it difficult to maintain the core business that brought about the initial success.
The key to avoiding this killer is to know your abilities and be sure to keep enough energy, cash and focus to maintain your core business. When you're tempted to spread your wings and become a raving capitalist, the first question to ask yourself is how much time, energy and money you can afford to invest.
Assess Your Current Situation. The time to consider branching out to own different ventures is after you've made your core business successful and honed your time management to the point that you have time to invest in other things. A starting point to investing is to take a close look at where you're at with regard to the core business. Is it running smoothly? Where is it at in the growth cycle? How much of your time is needed currently to run the business? Will it require more of your time and energy in the future?